Let's be honest, some people are just figuring out what a Celebrant is, so what do you do when you find one? How do you make a booking? In this piece I take you through how to find a celebrant, the booking process and what happens next.
Finding a Celebrant:
Depending on where you live, finding a Celebrant can be a minefield – there's either too many or not enough, so how do you know if the one you have found is right for you?
Shop around – Google is your friend and don't forget to check out those recommended supplier lists from venues and vendors.
Interview – We all got used to video calling during the pandemic and I offer this point of contact to all potential clients, so that we can get to know each other and ask/answer questions before we move to booking. My Unique Selling Point is Me and My Personality and no-one else has that, if mine fits with yours, then we are off to a winning start.
Who would that Celebrant recommend? If your first port of call is unavailable on your chosen date or doesn't fit with your niche, who would they recommend contacting instead and why? I am lucky to have a network of celebrants around me that I know to be very capable, who I can fall back on if required.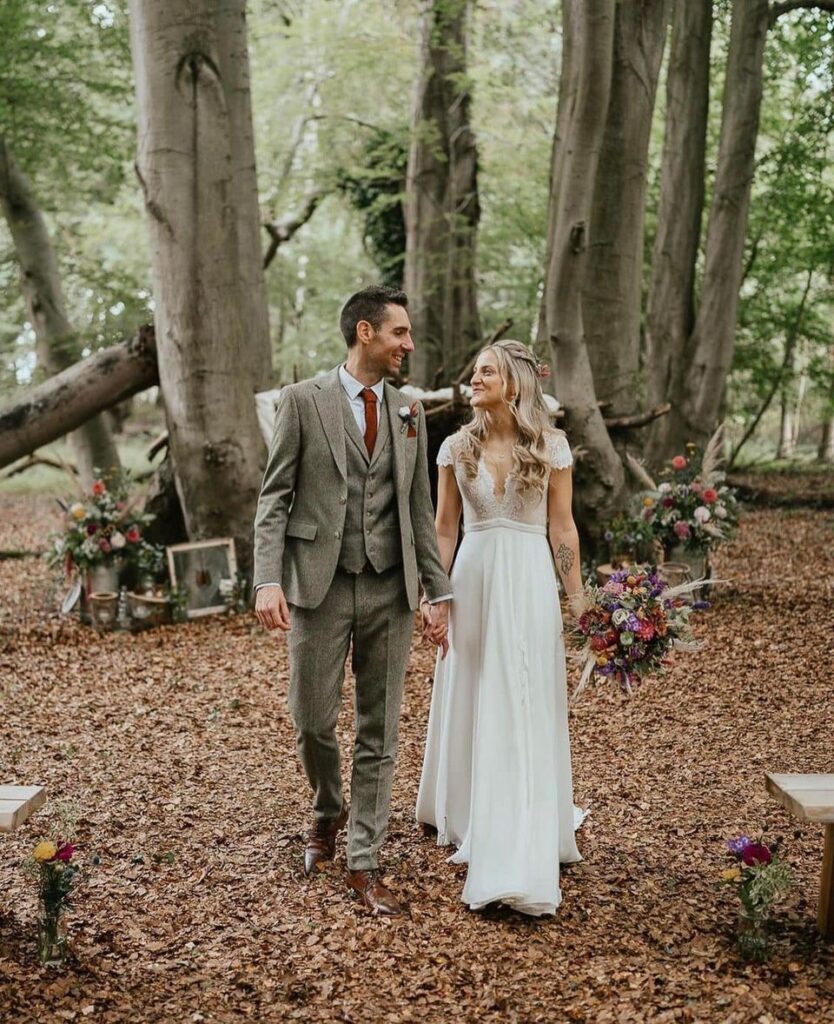 Things to consider: Not all Celebrants are equal.
What training have they had? Are they part of a reputable training company, and can they evidence this?  Some unscrupulous people are happy to download scripts from the internet and just change the names. This is all well and good but does nothing to prepare you for the logistical challenges of conducting a ceremony, let alone the physical ones. Our training means we can consider the whole event and our impact on it, meaning you get the ceremony you deserve.
Do they have Public Liability Insurance? Weddings are an expensive business, what happens if something goes wrong? Is there a stand in available in case of ill health?
Have they won any awards, or do they have decent feedback? There are some awards out there that you essentially pay for via sponsorship of an event or advertising with a publication, so whilst being award winning is brilliant, check to see if they were nominated or voted for by their clients. Equally, when you spend a lot of money on anything else, you likely check the reviews don't you? Celebrants are no different, they should be able to provide you with evidenced feedback and reviews that can't be faked, like those on Facebook or Google.
Are you in their Niche? I like to think of myself as fairly open minded when conducting ceremonies and have had some excellent themed events, however there are some clients where I have to admit that their choice is not something I have knowledge of, for instance SteamPunk or Viking/Norse elements. Sometimes, I don't have involvement in my client's interest such as motorbiking and would feel like a fraud if I turned up in full leathers looking like a tubby PowerRanger!! If this is the case, I won't pretend and risk looking daft but will happily recommend you to a colleague who is more suited to your chosen theme/genre/influence. Therefore you get the ceremony of your dreams and I get to keep my integrity and self-respect!!
Do you get on? Your wedding is so personal, and the benefit of using a Celebrant is that we create bespoke ceremonies for our clients so we must connect with our clients on some level. If you are having a ceremony that includes humour, does your sense match theirs or are you likely to offend someone?
Does your Celebrant present themselves in a way befitting your venue – I've seen too many pictures of colleagues who are more comfortable in high end venues trying to conduct ceremonies in muddy, festival themed fields. Whilst I doubt that they would do a bad job, sometimes the saying of being a square peg in a round hole springs to mind!!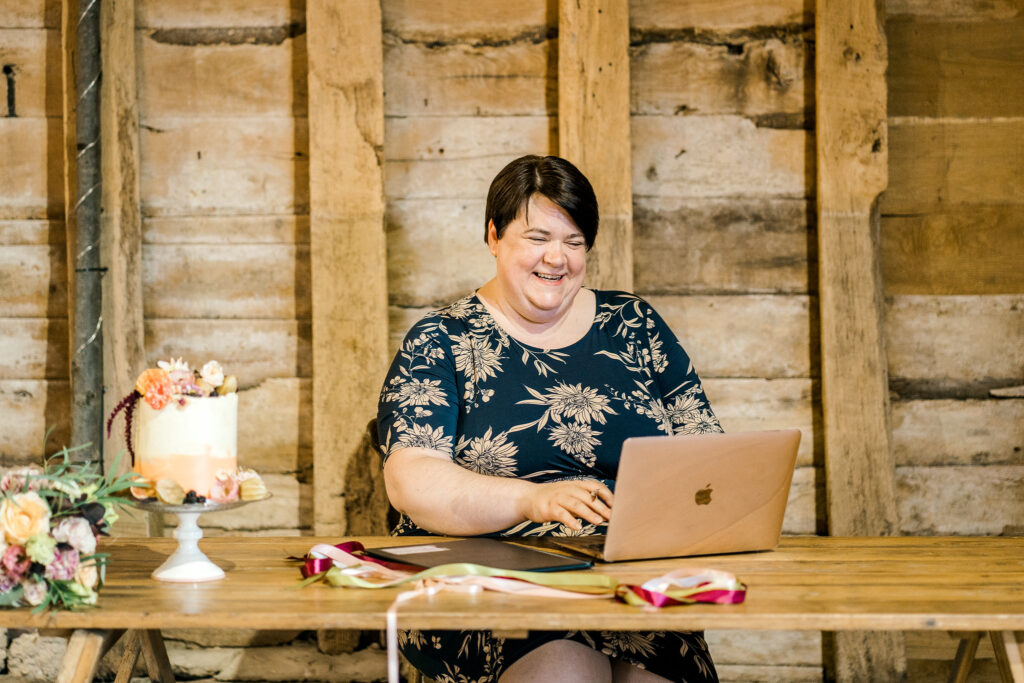 Booking a Celebrant:
Once I have held a Discovery Meeting with my potential clients to ask and answer any questions, I then produce a booking contract for them so they can be certain that they are happy with the terms and conditions of booking my services and the fees and timelines associated with those services.
Their chosen date is on hold for seven days from the date of their enquiry and will be released if their booking fee is not paid within this seven-day window. I only book one event a day and so availability is on a first come, first served basis.
Cancellations require six weeks' notice in writing, or all fees are forfeit, I will of course endeavour to reschedule if that is the client's choice.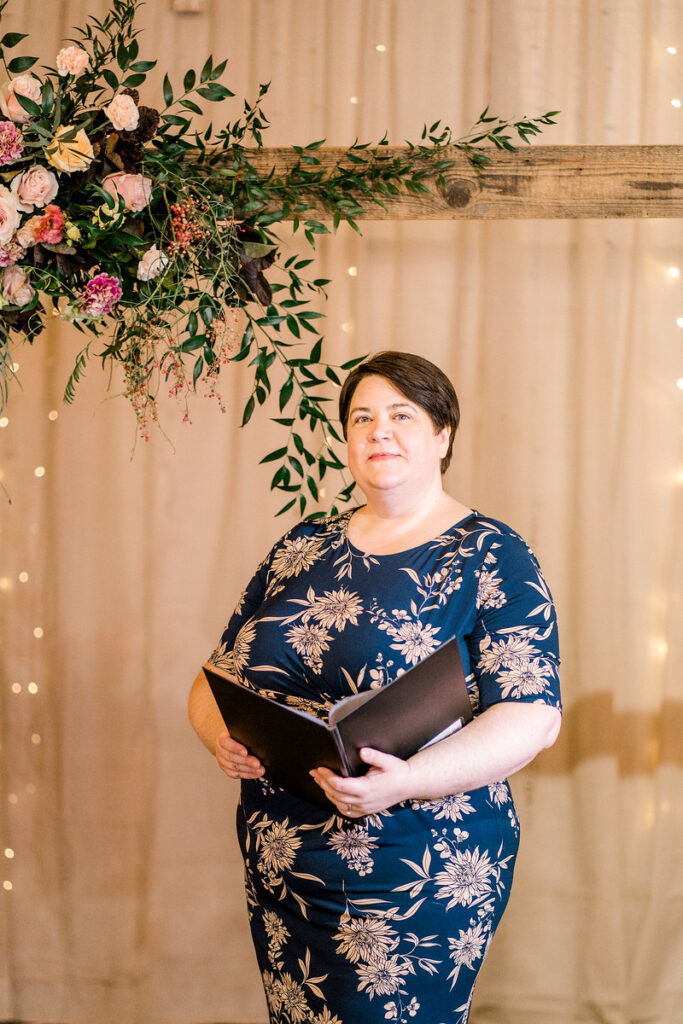 What Happens Next?
Once the booking is confirmed with the payment of a booking fee and the client has been provided with a receipt, I will set up a face-to-face meeting with them. This is usually conducted in their home, where we can get to know each other over a cup of tea and start the planning process. Depending on how long there is until the wedding depends on when this meeting occurs and is not usually more than six months away from the wedding date.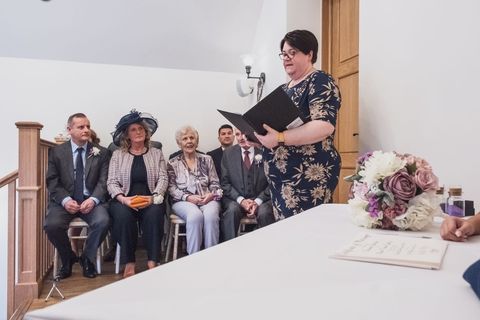 Where required, we can conduct a run through at the venue so that the couple know where they will be standing, walking from, sitting, guest seating etc It really does help to visualise the part of the day that usually generate the most nerves.
It's also of benefit to me if it is a venue I have not been to before because I get to know the route and understand the logistics as well as checking that I am happy with the safety of the area – this is especially important if we are using outdoor venues such as woodlands or public spaces because they may not have been maintained quite as well as some of the traditional venues.
Scripts are finalised no later than a week before the ceremony date so that I can make sure I am prepared and therefore deliver a professional ceremony.
I hope this has been beneficial to you – feel free to leave any comments or feedback below.